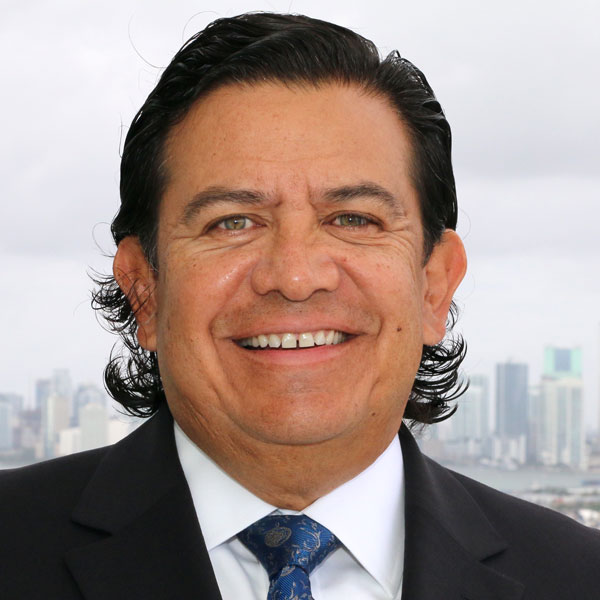 C. Javier Parraga served as the CEO and Chairman of Zippy Shell USA, LLC, ("Zippy Shell") since the company's formation until May 31, 2015 when the company completed a $25 million growth capital investment from private investment firm Virgo Investment Group LLC ("Virgo"). This investment has put the valuation of the company at over $70 million. Zippy Shell is a national provider of portable storage and moving solutions. Through a network of franchise locations and licensed partners Zippy Shell provides a complete suite of services to the customer ranging from self-pack storage through full service moving. Headquartered in Washington, D.C., Zippy Shell has 56 independently operated, corporately operated or jointly operated facilities in 106 markets.
Parraga previously retired from the position of Executive Vice President after 13 years with Realogy Corporation and its predecessor companies. An accomplished strategist and sales professional, his vision and expertise on franchise development within the real estate sector has driven notable growth and network expansion throughout the world. Mr. Parraga achieved substantial international network growth for Realogy's six franchise brands: CENTURY 21®, Coldwell Banker®, Coldwell Banker Commercial®, Better Homes and Gardens Real Estate®, ERA® and Sotheby's International Realty®. Since joining HFS (became Cendant and now Realogy) in 1996 he successfully negotiated and signed over 150 master franchise agreements covering over 100 countries and territories. Mr. Parraga's strategic approach to expanding franchise-modeled businesses began in 1991 when handling franchise sales for, master franchisee, CENTURY 21 of the Mid-Atlantic States. Prior to his foray into the real estate industry, Mr. Parraga worked as an investment broker for a major Wall Street firm and as a CPA with Coopers & Lybrand. After five years dedicated to franchise sales on the Atlantic coast, Mr. Parraga moved to New Jersey and assumed responsibility for the international development of the CENTURY 21 brand for HFS. In his first corporate role within the organization, he made his mark as Vice President of International Development and Service by significantly impacting overseas profitability and growth. Mr. Parraga was instrumental in the formation of a Global Services department, and was subsequently awarded responsibility for the development of the Realogy real estate brands internationally.
Mr. Parraga's exceptional track record of business development is based on a holistic approach to growth. He is known for his ability to quickly identify and capitalize on opportunities, and his strategic leadership has led to the development and implementation of sales and servicing platforms, as evidenced by the growth of Zippy Shell from a start up to a $70 million business in 6 years.
Mr. Parraga has served on the board of the Special Olympics 2014 USA games and has also serves on the advisory board along with Barbara Corcoran of Concierge Auctions, LLC.
Born in Ecuador as the youngest of seven siblings, Mr. Parraga immigrated with his family to the United States at the age of 3. He was raised in Silver Spring, Maryland, a suburb of Washington, D.C. Mr. Parraga graduated cum laude from University of Maryland, and went on to successfully complete the CPA exam. Mr. Parraga is an outdoor enthusiast who enjoys traveling the world for both business and leisure and has visited over 60 countries around the world.